Boston Museum of Fine Arts hosts first Lunar New Year celebration since 2020
---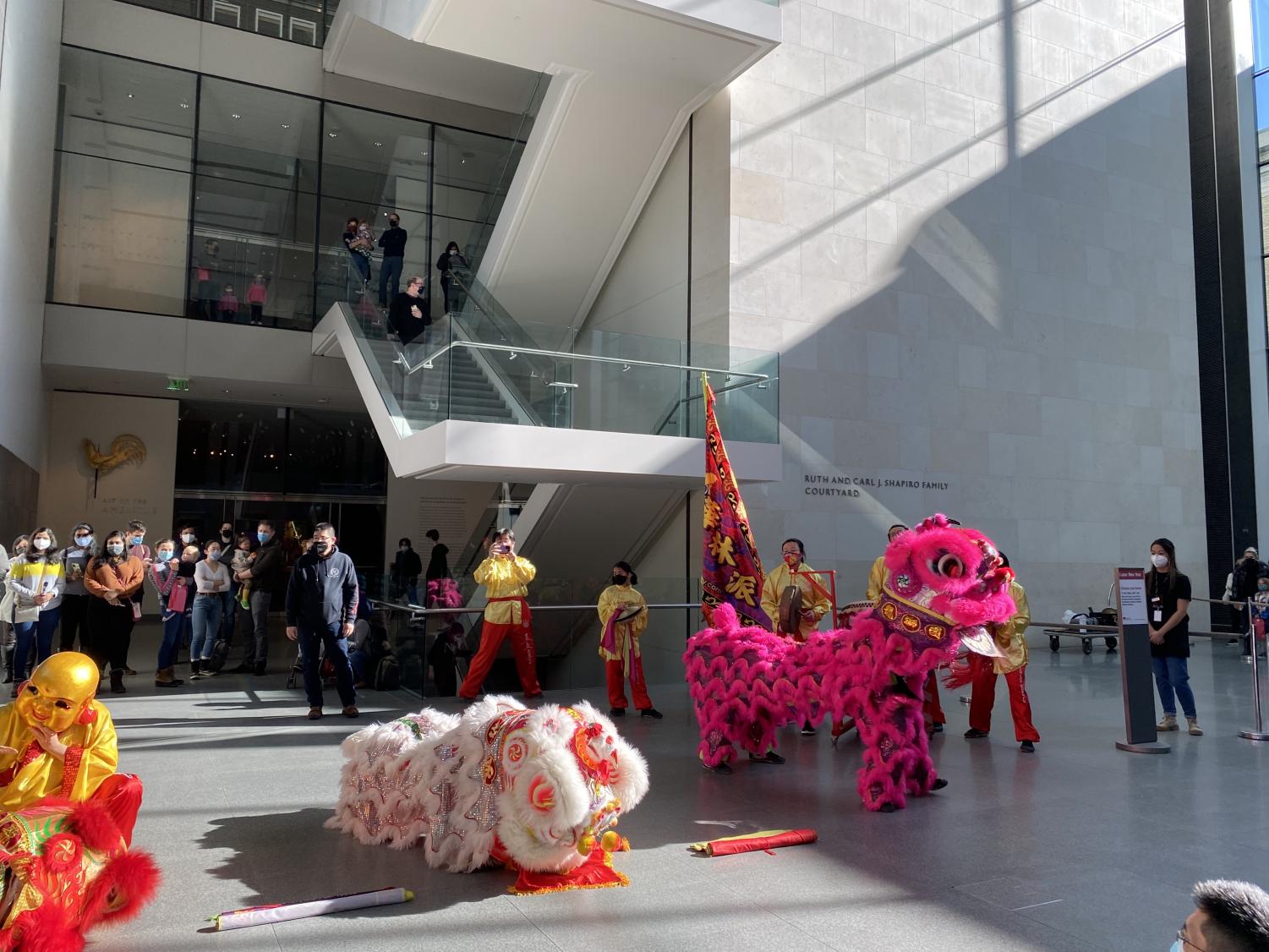 By Abigail Lee, Associate Editor of Corporate News
February 10, 2022
The Museum of Fine Arts Boston has brought back its Lunar New Year celebration with a cautious approach to COVID.
The annual tradition at the facility was reinstated on February 5 in a reduced fashion to ensure social distancing. Longtime partner Wah Lum Kung Fu & Tai Chi Academyusually one of many groups of performers, performed a Chinese lion dance to a surrounded crowd.
"We are really very happy to finally be able to come back from the pandemic and perform in person again," said Wah Lum instructor Mai Du.
Most years, the MFA has several groups performing lion dance as well as Vietnamese performers offering visitors the chance to try Korean hanboks. The MFA was unable to hold a Lunar New Year celebration in 2021 due to the pandemic, but has been working to create a safer event this year.
"It's an interesting moment to think back to as I remember this room full of thousands of people," said Kristen Hoskins, director of conferences, classes and community celebrations.
Wah Lum performed the dance three times during the day. Dancers donned vibrant lion costumes as musicians played drums, cymbals and a gong. The performance moved from the main courtyard to the visitor center and rotunda to allow for social distancing.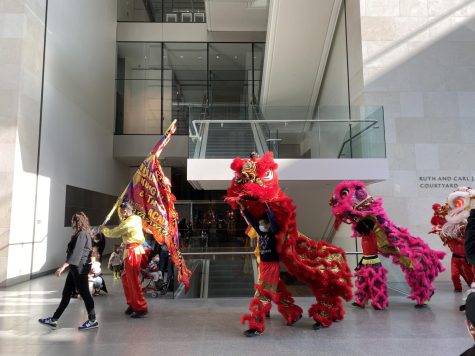 "We try to keep safety in mind no matter what we do," Hoskins said.
In Chinese culture, lions are spiritual and blessed animals that come down from the mountains to dispel evil energy in the areas they visit.
"With the music, it's loud and just claims presence, claims power, scares away everything bad," Du said.
Wah Lum had to deal with COVID-related issues upon returning to the MFA, such as figuring out members' availability and making sure they felt comfortable performing in front of the crowd. Nevertheless, the feedback has been positive.
"Our team has a lot of young members," Du said. "They love being able to come to the MFA and see their culture, their heritage and the biggest party of the year being welcomed, celebrated and respected at such a prestigious and grand institution."
In addition, the MFA distributed art kits for creating Chinese dragon shadow puppets and encouraged visitors to browse the Chinese, Korean and Vietnamese art collections. The Weng Family Chinese Painting Collection: Travel and Homewhich comes out on March 7, was also highlighted.
Yaen Chen, a senior at Northeastern University, expressed his appreciation for the celebration. As someone who celebrated Lunar New Year at her home in Southern California, she was happy to see the MFA shine a light on this cultural tradition.
"It's really nice to see, especially because Boston is mostly white and has a very large white population," Chen said.
Diya Sethi, a freshman from the North East, pointed out that the institutional power of the MFA made this gesture significant.
"It's super important for spaces that are meant to be about culture and celebrating diversity, especially museums that have such an intense history of sometimes stealing works from other cultures," Sethi said. "I think it's really important that they do events like this to give back to people too."