Chinatown's Lunar New Year celebration is back
---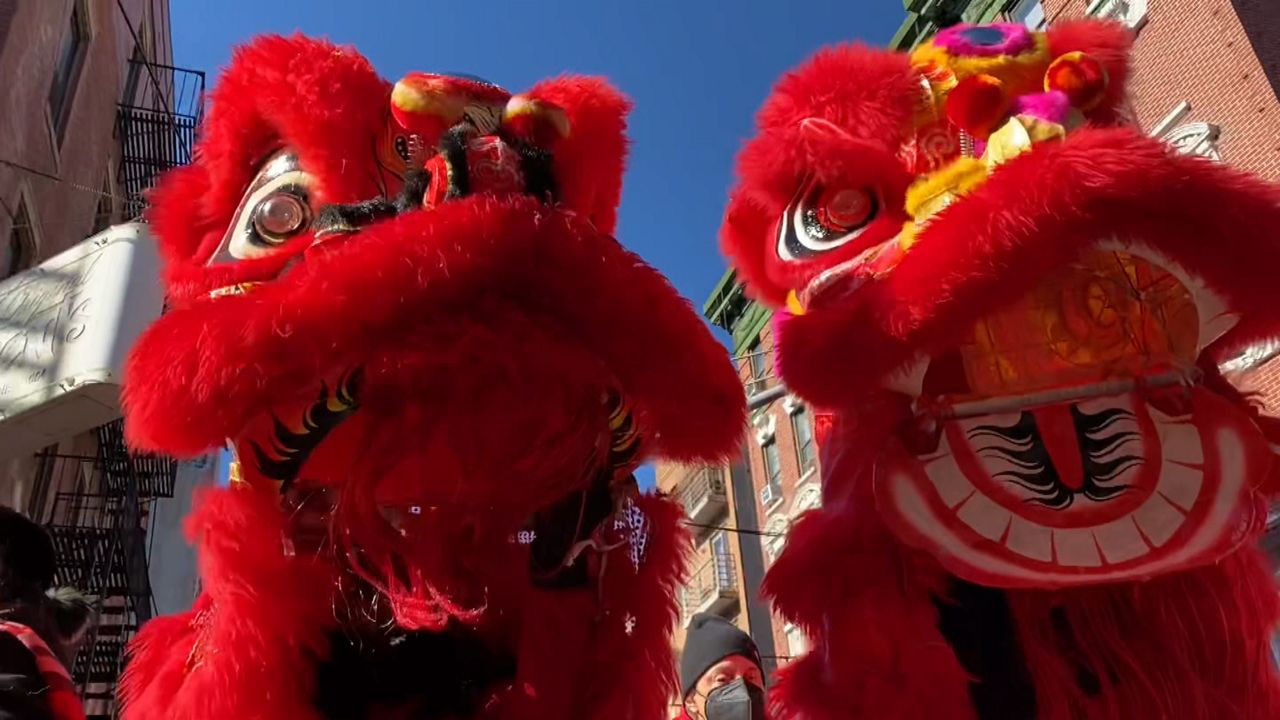 NEW YORK — Lunar New Year dance, music and colors rolled through Chinatown on Sunday for the 24th annual Lunar New Year Parade.
---
What do you want to know
The parade returned this year after a 2-year hiatus due to COVID
This is the 24th annual Lunar New Year Parade
The celebration was for the Year of the Tiger
---
"It brings everyone together here, and just seeing everyone together here, just hanging out, is fun," viewer Zhi Chen said.
The tradition has been put on hold for the past two years due to the pandemic, but its return has attracted hundreds of spectators to celebrate the Year of the Tiger.
"I am new to New York. I moved here recently and just got lucky so I came as soon as I heard I didn't want to miss the festivities," said Julian Hill.
Amidst the celebration, there was a spirit of activism. Protesters held up signs reading "Stop Asian Hate" in response to a series of violent attacks targeting the Asian community. Before the parade began, elected officials took the floor pledging their support for the Asian-American community.
Governor Kathy Hochul was among those present at the parade and posted a photo on Twitter beforehand, showing her laying flowers at the memorial of Christina Yuna Lee, the 35-year-old woman killed in her Chinatown apartment a day after the Super Bowl.
"We will continue to fight against any form of hatred that comes to mind. We support you and we support the Asian community," Governor Kathy Hochul said.
Some who attended the parade said they were not only there to celebrate but also to stand in solidarity with the people of Chinatown.
"It's been a tough few years for the Asian community, so I've been supportive," said Queens resident Eva Yu.
But many said the celebration created a sense of community as New York City and the world struggled to recover from a difficult few years.