New Year's Day sees large crowds at Orlando airport
---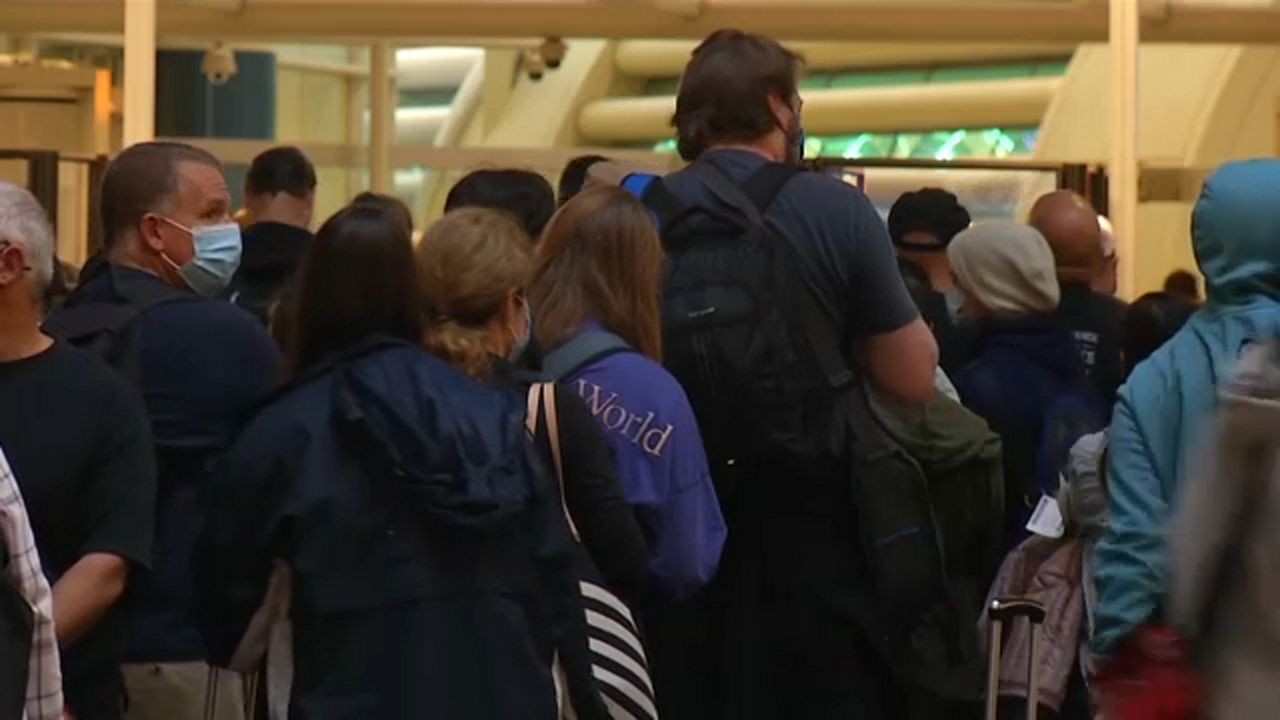 ORLANDO — Saturday marked one of the busiest days for travel this holiday season, at a time of rising COVID cases and high demand for COVID testing.
---
What do you want to know
Saturday was another busy travel day at Orlando International Airport
Some passengers were returning home for vacation; others had more travel plans to keep
COVID cases continue to rise amid omicron variant
---
At Orlando International Airport on New Years Day, some passengers were able to take a test before taking flight.
While many people were returning home after the holidays, passengers like Carlos Brito were considering another trip. On Sunday, he embarks on a cruise.
He has already been tested twice for COVID.
"You know, we own our own company, so we have to do the testing and stuff to make us feel safe, and everyone is safe, you know, like that. (Customers) are reassured that we are doing a good job," Brito said.
It wasn't easy though. He waited at a drive-thru site for nearly four hours.
Tests can be hard to come by as sites in Orange County are overwhelmed, with many sites closed for the holidays.
It was the theme all over the country.
"Americans are waiting too long. I described it as 'The Hunger Games' and I really mean it," said Rick Bright, former director of the Biomedical Advanced Research and Development Authority.
"I personally have traveled and had to rush store after store and try to find a test, exposing myself to people who might have this virus."
Brito is concerned about travelers traveling without testing for COVID first and recommending home testing — for anyone who can find one.
"It's easier. You know, it's cheap, it's easier and it's also safe," he said, adding that it would prevent anyone who tested positive from returning someone. another sick.