The 11th annual Lunar New Year celebration takes place in Courthouse Square
---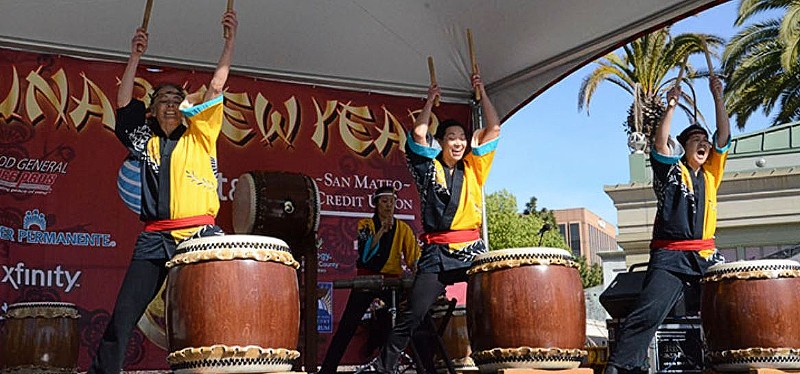 Redwood City's 11th annual Lunar New Year celebration will take place from 11 a.m. to 4 p.m. in Courthouse Square this Saturday, February 12.
The event hosted by the Parks Department of Recreation and Community Services with Redwood City International will feature lion dancers, martial artists, taiko drummers and other live performances celebrating the Year of the Tiger. Municipal authorities will be on hand to celebrate the occasion.
Community members can also enjoy free admission to the San Mateo County History Museum, which will host free arts and crafts for children.
Scheduled event
11 a.m. Opening ceremony
11:25 Shaolin Cultural Center Martial Artist
12:00 Chinese Sing Tao Radio Entertainment
1:30 p.m. Performance of the Orion Alternative Elementary Mandarin Immersion Program
2 p.m. Californian Kung Fu and Tai Chi
2:30 PM Taiko SOBA – Palo Alto Buddhist Temple Dharma School
3:15 p.m. Rising Phoenix Lion Dancer Association
"The Lunar New Year is one of the most important holidays in Asian heritage, often celebrated with large family gatherings, gifts, the eating of symbolic foods and displays of festive decorations – all centered on luck for the New Year and celebrating the imminent arrival of spring," according to city officials. For more information, visit the city's website. here.
Photos courtesy of the City of Redwood City