The blue archive in August will start on New Year's Day
---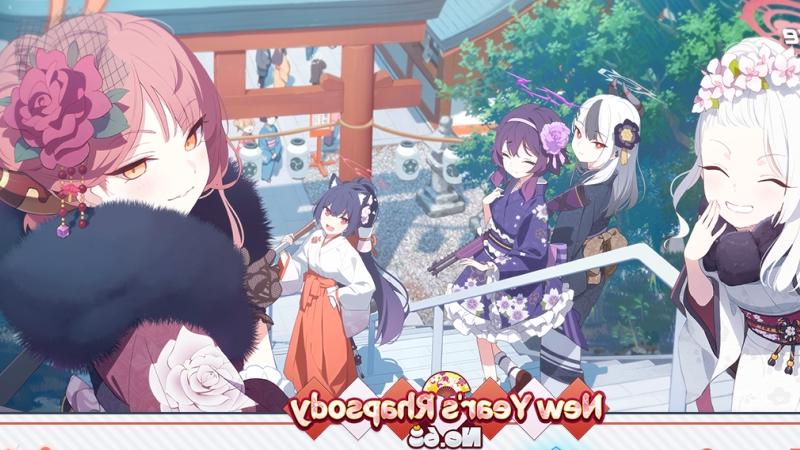 Nexon is ready to bid farewell to last year and celebrate the new year ringing in blue. There is a catch to this feeling.
The New Year's Blue Archive event is now live in the English edition. The event, named New Years Rhapsody No. 68, brings two new limited rarity characters to the fore. It also brings a new story, which is reflected in the famous Kivotos game.
To learn more about this event, visit the website.
The New Year's Blue Archive event features Problem Solver 68, a school club made up of several Gehenna students. Aru, Mutsuki, Kayoko, and Haruka search for another level of criminal organization, as they search for fashion for their visit to the New Year's Shrine. Soon a hijink will arrive. This event adds Aru and Mutsuki to the New Year outfits. The two action units are Aru (Nov). The now arus sniper rifle acts as a manhole, and its EX skill chains its damage to enemies within its arc. A Mutsuki machine gun spreads its damage in an unusual arch-like pattern to illuminate mystical damage.
The event itself follows the standard set of in-game events, such as the Bunny event in May. Players will experience the story in one-off missions, while quests are often repeated to collect event currency. Currencies can be exchanged for goods like books and special furniture. The furniture also offers special entertainment for the New Year. A prize box, which adds more materials to the order, and also as many Eleph items for the standard versions of Mutsuki and Kayoko. Additionally, players can choose an omikuji fortune stick to earn more rewards.
The Blue Archive New Year's Rhapsody event runs until August 22, 2022. This game is available on mobile devices.